EDIT MAIN
Welcome to Memorial Elementary School ~ A message from the Principal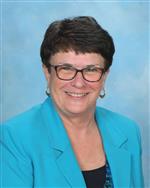 Mrs. Debra Swain, Principal
Welcome to the Memorial Elementary School website. I would like to take this opportunity to thank you for taking the time to visit our web site. I hope that you find it to be a helpful tool in learning about the many wonderful programs and learning opportunities that we have for our students in preschool through grade 4.
The administration and staff of Memorial Elementary School appreciate and encourage community involvement and welcome the opportunity to work together to provide a positive and supportive learning environment for all students. We are grateful for the extraordinary dedication of our School Council Members, Parent/Teacher Organization, and classroom volunteers. We believe that a strong partnership between parents, community members, and the school is essential to maintain a safe and supportive learning community where academic expectations are high and personal growth is valued.
The highly qualified and dedicated staff of Memorial Elementary School is committed to meeting the needs of all learners. Through collegial partnerships, as well as grade level and multi-grade collaboration, staff members work together to provide differentiated instruction and monitor student progress. Students are provided with numerous opportunities to further develop individual interests through project based learning opportunities at each grade level. Challenging programs within our curriculum include the Wonders and Empowering Writers Language Arts Program, Inspire Science Program, and the Go Math Mathematics program. Students also participate in weekly specials which include: technology, music, art, media, and physical education. In addition, our Specials Team meet with all students in grades 1 through 4 on a bi-weekly basis as part of the Rachel's Challenge/Kindness, Caring, and Compassion Club to share conflict resolution strategies and how to be a great Memorial School citizen.
I would like to thank all members of the Memorial Elementary School Community for their support. I look forward to continuing the important work we have begun together, promoting student achievement and fostering a love of learning.
Sincerely,
Debra Swain
Principal
Memorial School