Click on the open positions button to access our full up-to-date listing of opportunities in our district.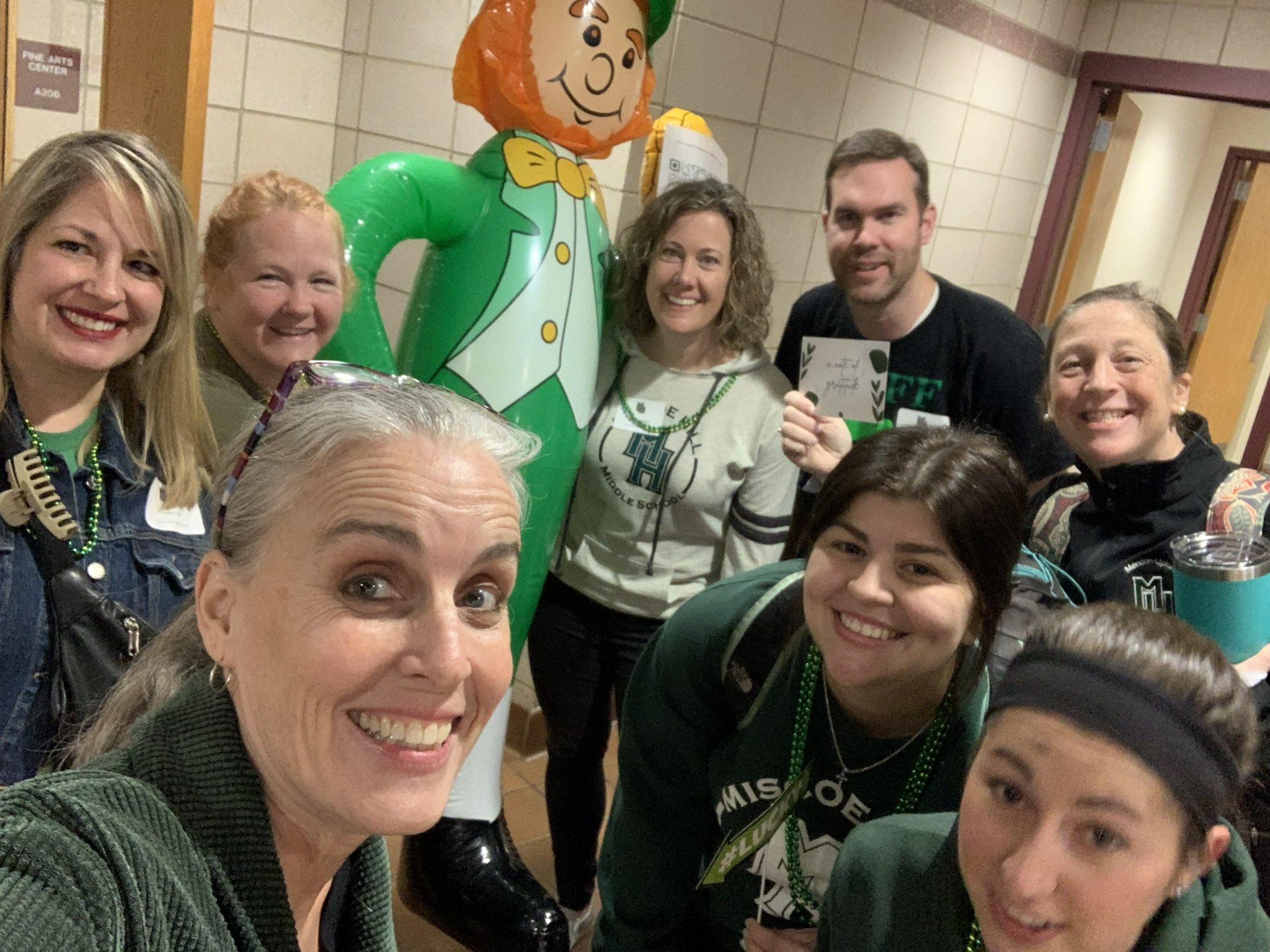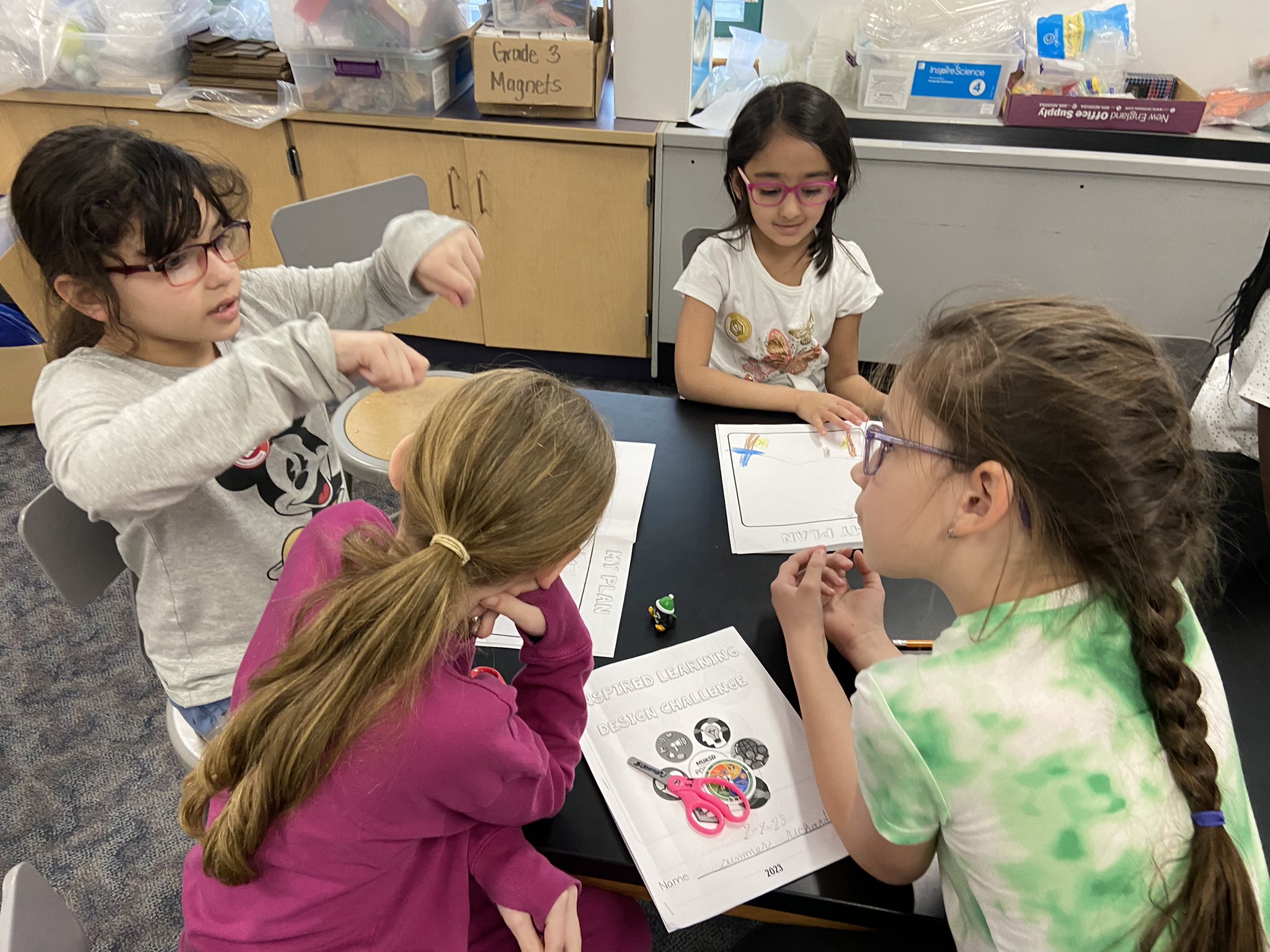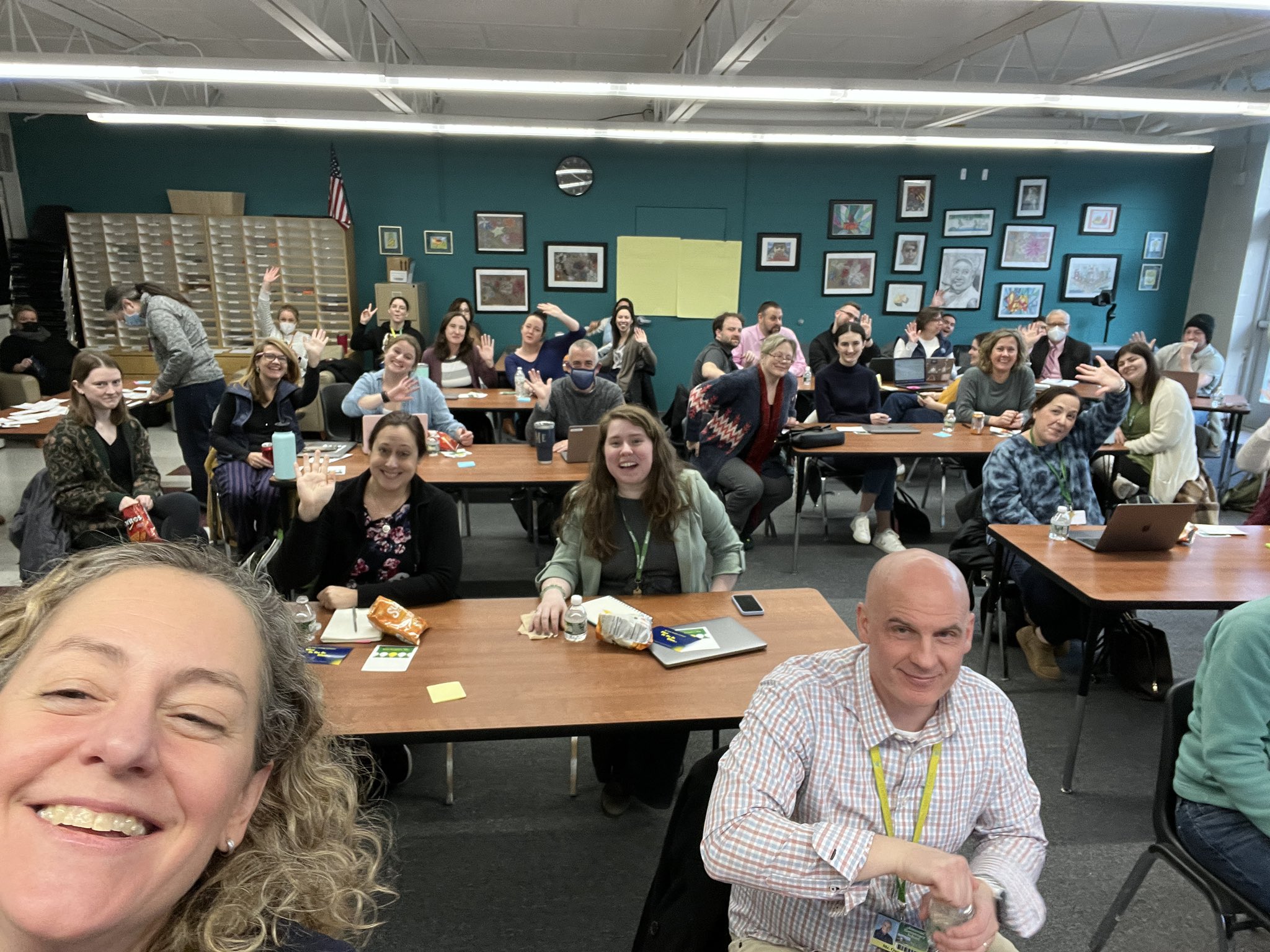 Welcome! We're pleased that you're considering joining our team of experienced and dedicated educators.
As an organization, we're committed to providing high-quality education to our students and understand the importance of building a supportive and collaborative workplace. We are also committed to creating a diverse and inclusive workplace where all individuals are valued and respected for their unique perspectives and contributions. If you are seeking a workplace that values creativity, inclusivity, and making a positive impact on the lives of students--that is what we are all about.
In support of our teachers and staff, we strive to provide a workplace where every member is valued, respected, and supported. To that end, we believe in fostering a culture of collaboration, mutual respect, where every voice is heard and ideas are shared.
We have many opportunities for you to join our Mendon-Upton Team. Please use the open position button below to view the available positions to see which ones align best with your skills, experience, and passion. We're excited to hear from you and to learn how your creativity and experience can help us continue to reimagine education for our students.
Thank you for considering a career with us. We look forward to making a difference together.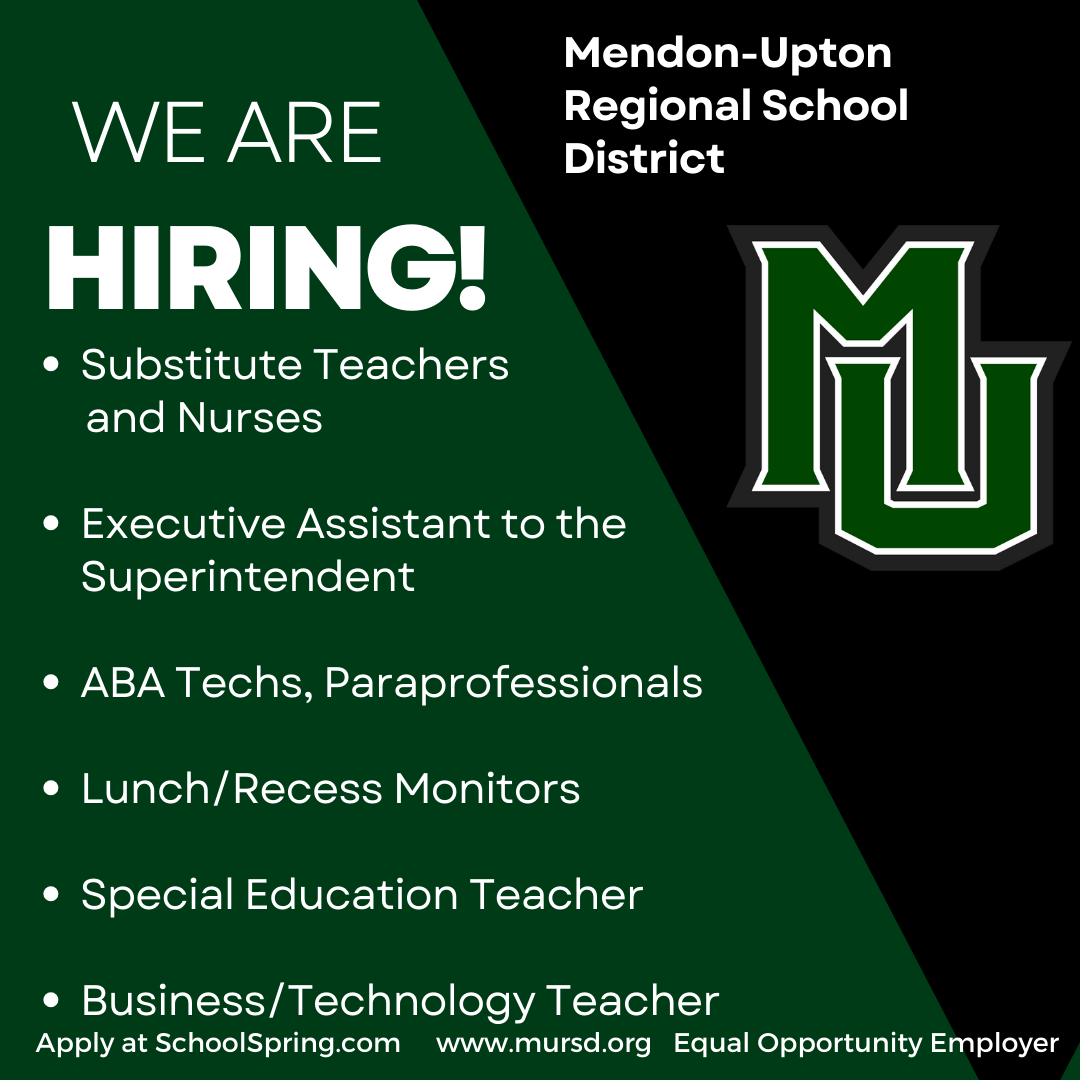 Application Process
Step 1: Submit your completed application through the SchoolSpring.com portal
Step 2: If you have questions regarding the application, submit them to the point of contact listed in SchoolSpring
Step 3: Once the applications have been reviewed by the screening team and if you are selected, you will be contacted for an interview
Step 4: After interviews and possible sample lesson if applicable, then references will be checked
Note: It is important to complete all aspects of the application, including references, transcripts, and evidence of licensure (when applicable).
Ongoing Needs
Substitutes (Long-Term, Short-Term, and Daily) and Paraprofessional Openings
The Mendon-Upton Regional School District is seeking substitute teachers and nurses as well as paraprofessionals for all of our school buildings.
The daily rate for substitutes is $110.

The daily rate for substitute nurses is $150.
Please complete the Substitute Teacher Application located in the Employment Forms section. The CORI forms and fingerprint information are included within the application and also must be submitted with the application.
To be considered:
You must submit your application (including references), resume, drivers license, completed CORI form, and fingerprint receipt/results. Your drivers license must be verified in person at Central Office prior to your employment (150 North Ave., Mendon - located at the right side of the Miscoe Hill School building).
Please submit all of the required application materials via email to:
Ms. Laurie Petti
lpetti@mursd.org
ALSO....
The MURSD Before & After School Program has openings at Clough (2:30 pm - 6:00 pm), and Memorial (3:00 pm to 6:00 pm).
Contact Lana Laczka (llaczka@mursd.org) for more information.
KINDLY PASS ALONG TO HIGH SCHOOL STUDENTS, FAMILY, AND FRIENDS!