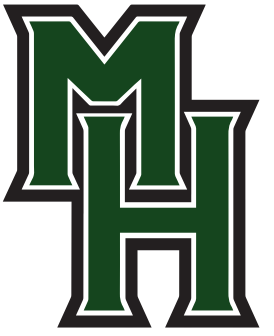 Good Morning Miscoe Hill!
Today is Friday, March 24 and it is day 2
Please listen closely as Chloe Burke reads this morning's announcements
Lunch
Today's lunch will be pizza
MCAS
Don't forget! Practice MCAS Monday morning.
Student Council
7th and 8th graders - the Olympic Games are here! Get your teams and get ready for a night of fun with games such as dodgeball, human hungry hungry hippos, a basketball shooting contest, hallway bowling, and more! Who will take home the gold!?
The Olympics will be held Thursday, April 6th from 6-8:30. Teams need to register in advance. You can find registration packets at the office, in the cafeteria, or on the 8th grade hallway bulletin board. All registration packets and payment are due to Miss Rhodes by Friday, March 31st. Spectators can attend to support their friends for $3 at the door. See you then!
Pat on the Back
Today's pat on the back goes to Christiana Oicles, congratulations on getting caught being kind, Please stop by the office for your prize.
Please stand
For the Pledge of Allegiance
Have a Fantastic Friday!