Do you have career or industry insights you'd like to share with Miscoe Hill students? Are you interested in providing students with feedback on projects related to your field? If that sounds like you, join Miscoe Hill Inspired Innovation Center Community Partner Database! Click the link below to sign up.
https://forms.gle/Z6qqCFs6YEHRKQSk7



We are thrilled to welcome back staff on August 29 and students on August 31! There is no school Friday, September 2 or Monday, September 5, in recognition of the Labor Day Holiday.


The final two Inspired Innovation Center Family Workshops have been announced to students and families via email. For more information, or to register, click on the link below.
https://forms.gle/62ZoCHsA5THjx7uQ7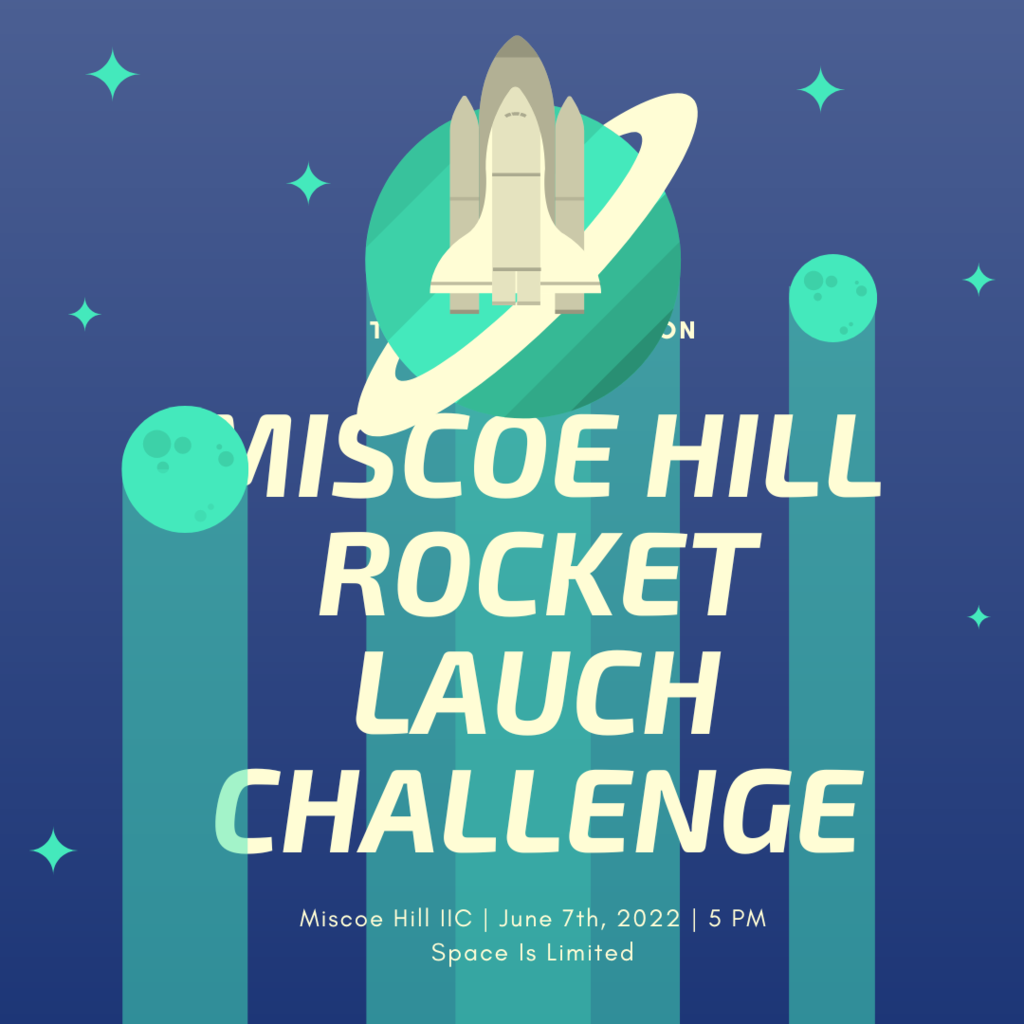 Reminders about Friday's Volloween Event (October 29th): Students will be asked to present their pre-purchased ticket and give their name at the admissions table upon entry. The last day to buy a ticket is this Thursday. Sorry, no tickets will be sold at the door. Volleyball players ONLY are asked to arrive at 5:30 pm. The door opens for all other ticket-holders at 6:00 pm. This is a drop-off event for Miscoe students in grades 5-8. Sorry, no other family or friends can be accommodated. Pick-up will be from 9-9:30 pm. Parents must pull up to the front of the building to pick up their child. Students will NOT be allowed to walk to their parents' vehicle in the lot or elsewhere. Please do not enter the building. We ask for your patience as students safely leave the event. Masks must be worn at all times. Costumes are optional. No full face masks, inflatables, or prop accessories permitted. Snacks and water will be sold. All refreshments are $1 each (cash only.) Ducks for the Chuck-a-Duck contest are $2 each (cash only.) The winning duck will take home a HUGE prize basket! All school rules must be followed at this event. Parents will be called to come pick up their child if there are any issues.




Emergency Rental Assistance Program: Massachusetts renters with a household income of 80 percent or less of the Area Median Income (AMI) that are having trouble covering rent and/or utility payments may qualify for assistance through the Emergency Rental Assistance Program (ERAP) administered by the Department of Housing and Community Development. The program can pay for up to 18 months of arrears or up to 18 months of prospective rental assistance, or a combination, for costs accrued after March 13, 2020. The program can also cover up to $2,500 of overdue utility bills for renters that became due after the start of the pandemic. Interested individuals can call 2-1-1 or obtain more information here:
www.mass.gov/covidhousinghelp
.

Students return September 1. We will share schedules as soon as possible. The continued work on the school district budget has us creating multiple iterations as the budget decisions will impact available staffing. Thank you for your support, patience and understanding.