A long standing tradition at Nipmuc is less than 24 hours away. FAST (Faculty and Students Together) will take place tomorrow. As students begin decorating for the pep rally the question still remains......who will be wearing the turkey costume this year???

A reminder that this week there is a half day on Wednesday and then no school on Thursday and Friday. #MURSD #nipmucpride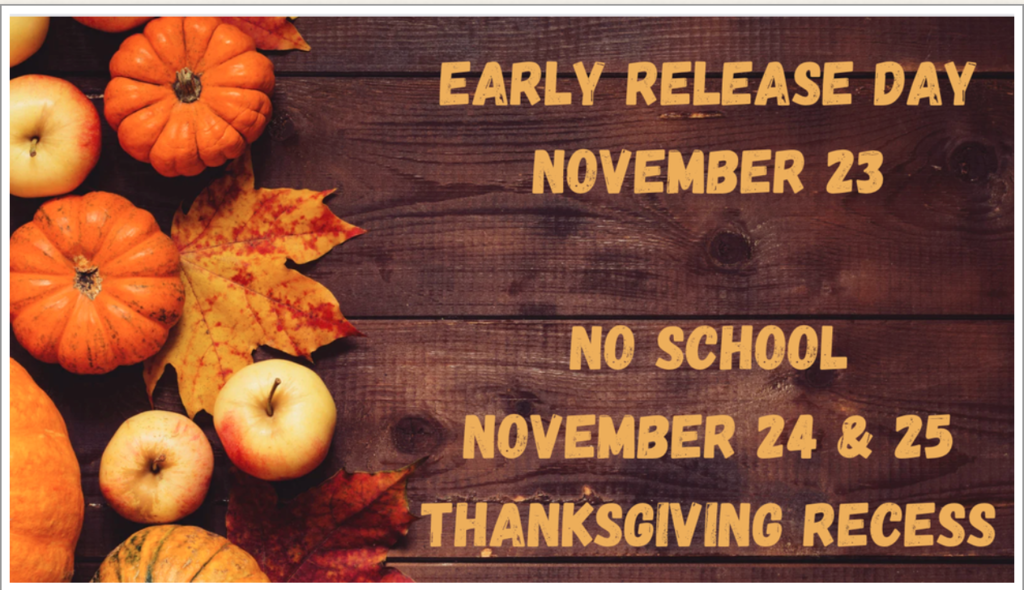 Just a reminder that there is no school tomorrow in observance of Veterans Day.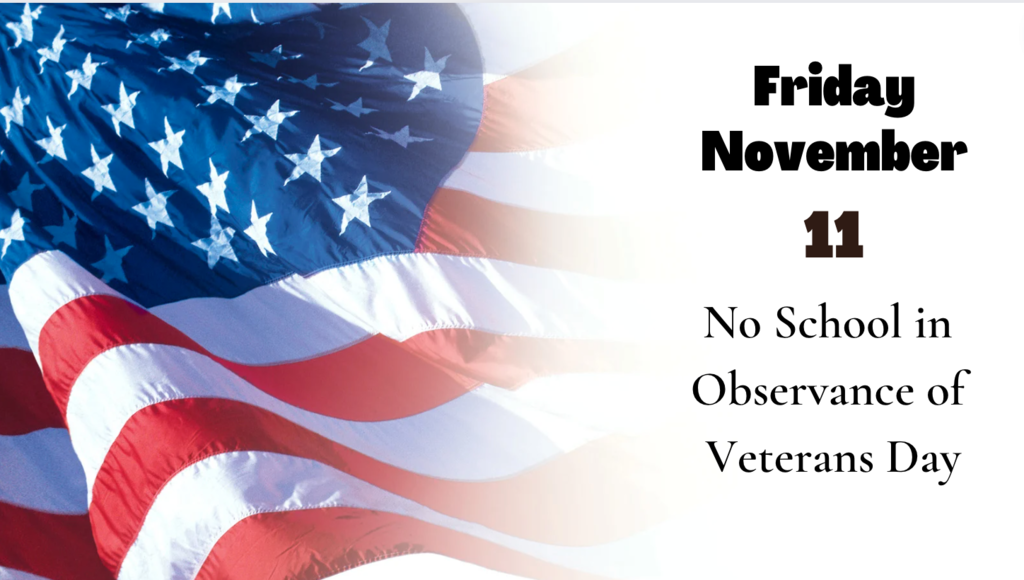 Congratulations to Josie!

As you plan for next week we wanted to remind you of the different schedule with early release days and no school on Friday. Enjoy your weekend! #MURSD #nipmucpride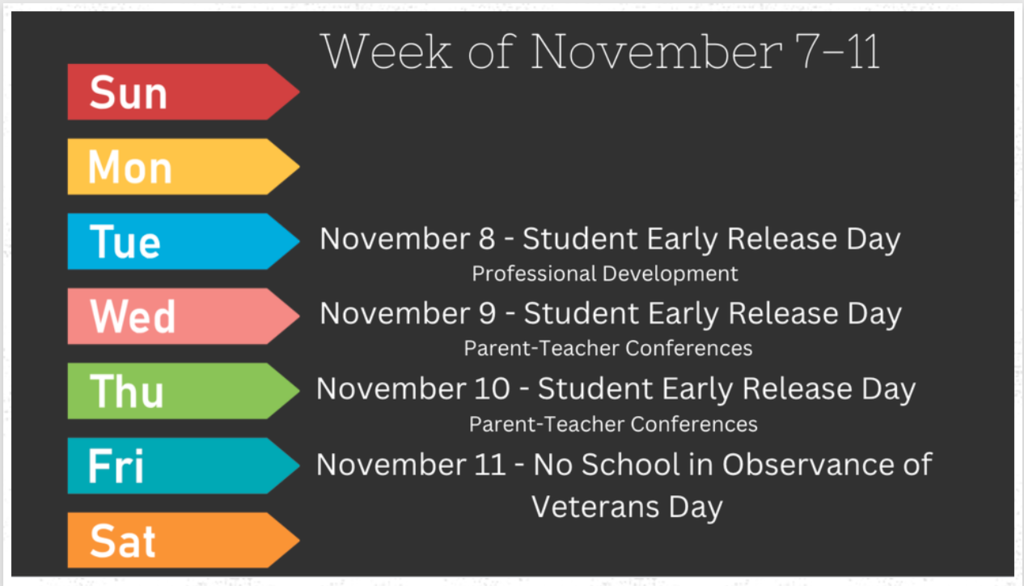 The votes are in......the best department costume contest for teachers goes to the World Language Department as Disney Villains. #nipmucpride #MURSD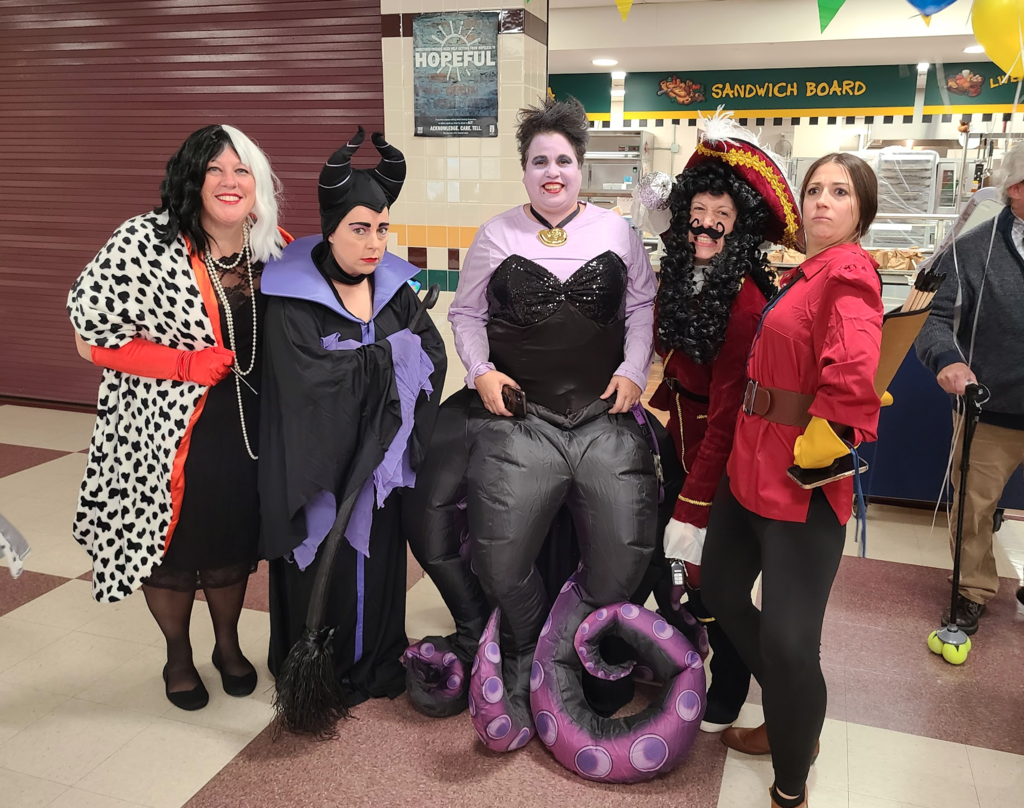 The Nipmuc main office "Air Dancers" were ready for our students on this Halloween Monday morning. #HalloweenatNipmuc #nipmucpride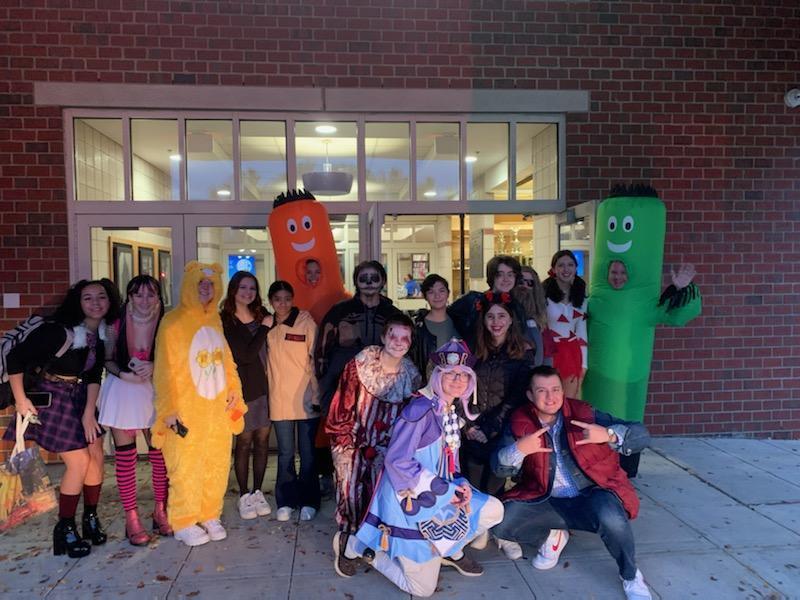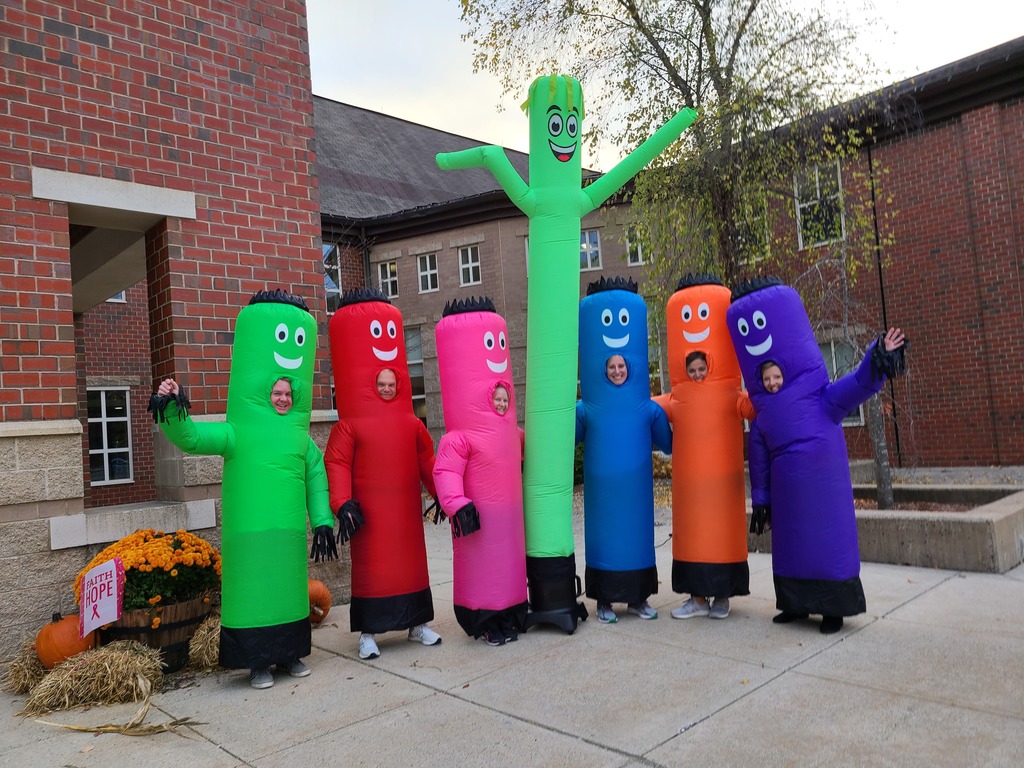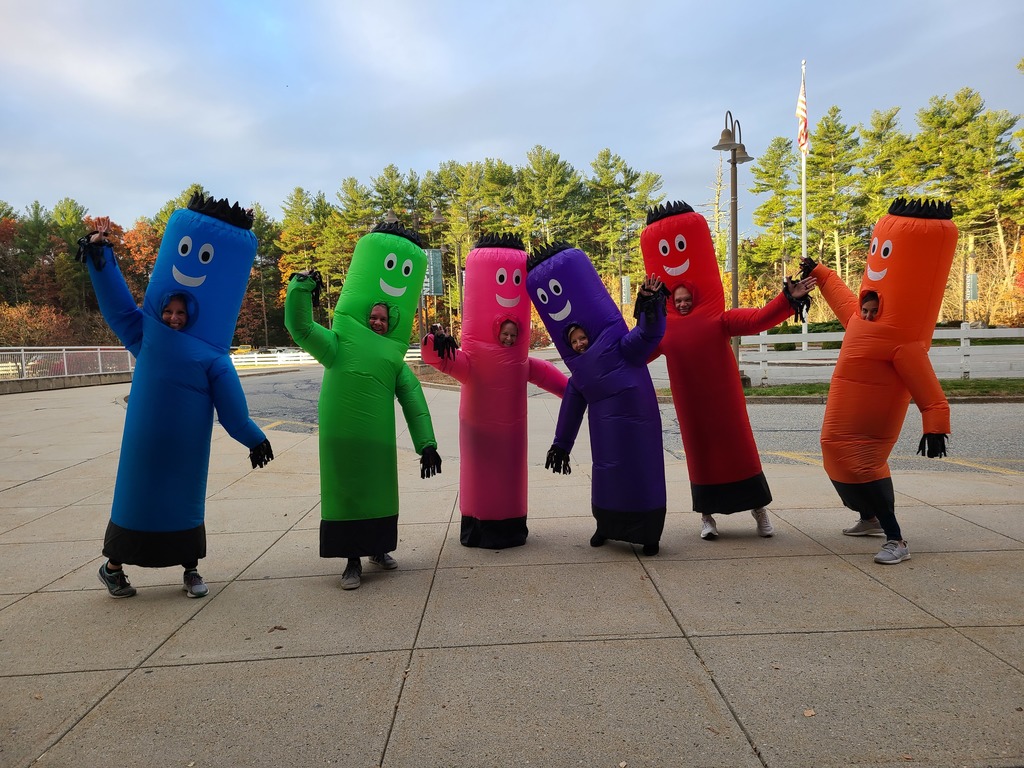 Tonight is opening night for our drama students as they present their fall production She Kills Monsters. The show starts at 7pm. The other showtimes will take place tomorrow both at 2:30pm and 7pm. Tickets are $15 for adults and $10 for students and seniors which can be purchased at the door. We hope to see you there! #nipmucpride #MURSD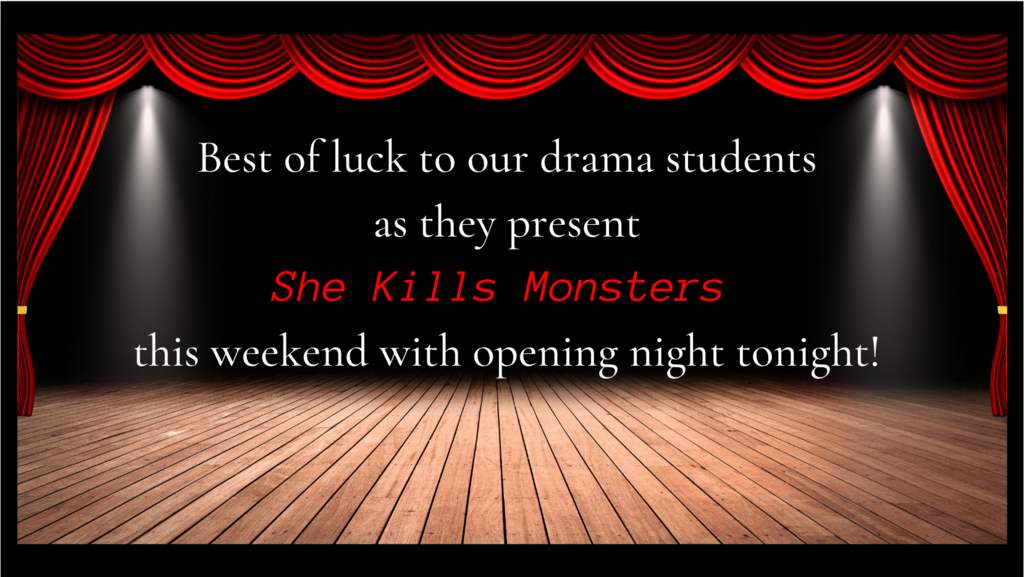 Our talented art students have filled our lobby with their creations. Students focused on the proportion of the human head (Dia De Los Muertos.) The other project was looking at the work of Tim Burton (artist/animator/film-maker: Beetlejuice, Nightmare Before Christmas, Edward Scissorhands, etc.) Students worked in groups and chose a Burton quote from several articles, then illustrated that quote in a poster using Tim Burton's style and imagery. #nipmucpride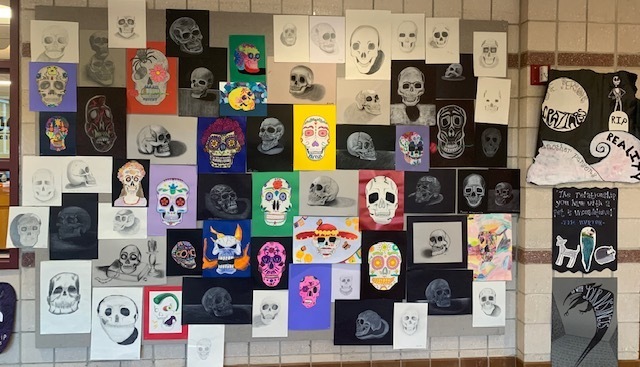 Did you sign up for parent-teacher conferences coming up in 2 weeks? If not, you can find the link to sign up in this week's newsletter at
https://www.smore.com/ntrwk
.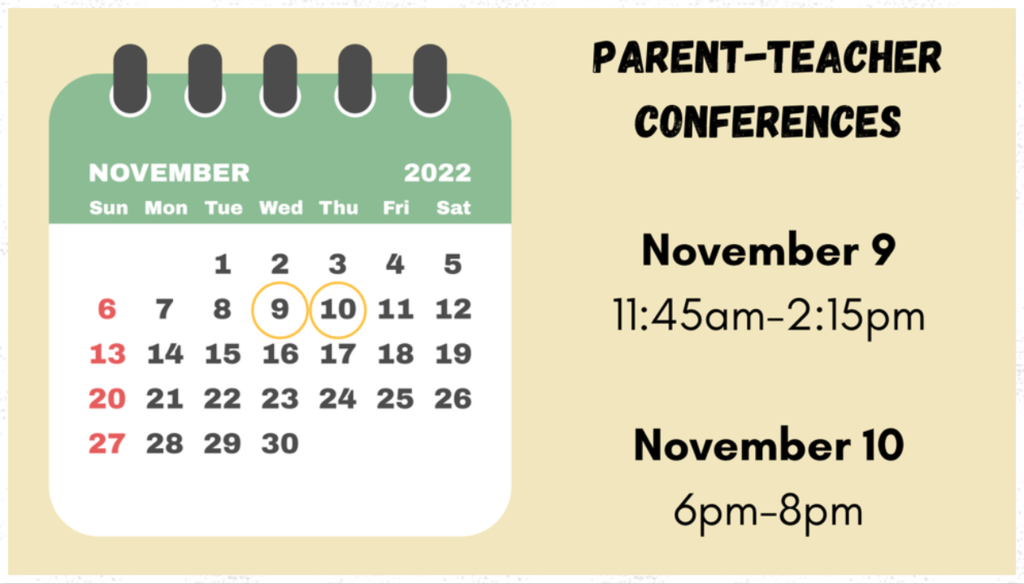 Nipmuc Ski Club will take place at Wachusett Mountain for the first 6 Wednesday nights of 2023. Registration for joining the Nipmuc Ski Club this year will run for 3 weeks from October 17th - November 4th, and is first come, first serve. We have 50 available spots on the ski club bus. Once the bus fills, we will start generating a wait list. If we have enough students on the waitlist to run a second bus, we will. Please visit our website to read about the registration process in advance of 10/17 so that you know how to enroll your child. You can visit
www.skiclubnipmuc.weebly.com
. You may also email the Nipmuc Ski Club faculty advisor with any questions: Courtney Leja,
cleja@mursd.org
.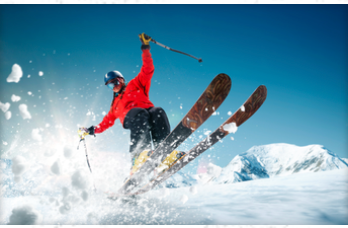 The MEFA financial aid presentation is coming up next week on Tuesday, October 18 from 6:00pm – 7:30pm in the Nipmuc auditorium. Seniors and their parents are invited to join Beth Feinberg Keenan, MEFA ambassador and former Senior Financial Aid Officer at Northeastern University, for this informative presentation on all things financial aid. This presentation will provide information and clarity on the college financial aid application process. Parents will learn about financial aid applications and types of financial aid, the factors that determine your aid eligibility, how colleges determine the amount of aid to offer, and the details of financial aid offers. You can find more information at
https://www.mefa.org/
We hope to see you this Tuesday.

Are you a STEM professional? We need YOU! Nipmuc students are taking on the Mass STEM Hub's STEM Week Challenge and need to speak to people in STEM fields. Learn more:
https://forms.gle/SRNcWaWK6kgVAYRM9

This Thursday, October 6, Nipmuc will host the Rockin' for a Reason Concert. This annual rock concert will feature student musicians from Nipmuc, Miscoe, and surrounding towns, with all proceeds going to the SuperTy Louis Campbell Foundation to fund pediatric cancer research. Tickets are $15 at the door or $10 in advance and will be sold at all Nipmuc lunches this week. There will also be plenty of food and awesome merchandise on sale at the show, as well as a 50/50 cash raffle. Doors open at 6:30pm and the concert starts at 7:00pm.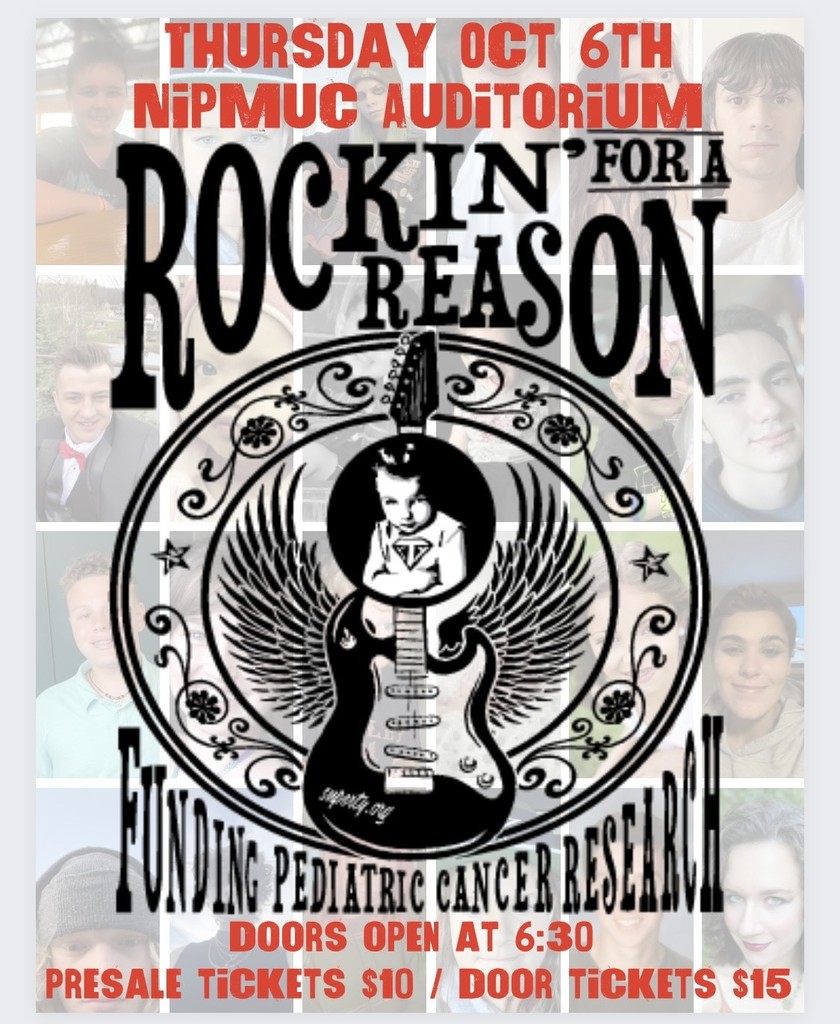 "She Kills Monsters" will aptly be performed on Halloween weekend (October 28 & 29 @ 7pm). As scary as the title sounds this fun fantasy travels in and out of a Dungeons & Dragons (D&D) game written by a geeky girl, no less, in the 1990s at a time when girls did not do such things! Come see if she manages to kill all the monsters she faces in life or if she leaves the hard work for her sister to finish! Tickets will be sold at the door and online. Please stay tuned for more information. Looking for parent volunteers As usual, the Drama Guild is always looking for parents/guardians to help with costumes, painting, and set building. If you have any extra time on a few Mondays, Wednesdays, or Fridays we could use your help. Interested in helping? Please email Tam Johnson, Director, at
tjohnson@mursd.org
.

Freshman and New Student Orientation at Nipmuc Regional High School will be on August 24,2022.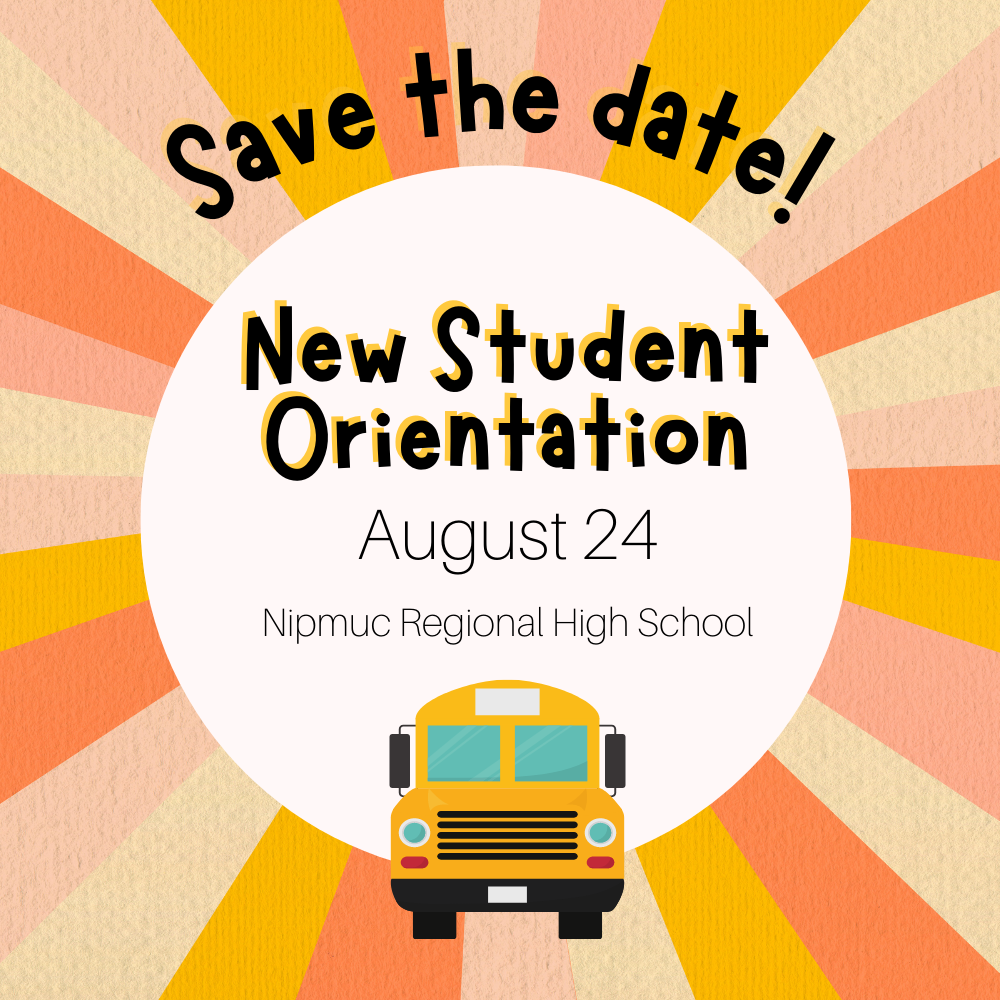 Spring Wellness Week is next week, April 11-15. Music Monday - Wear your favorite band shirt. Tension-free Tuesday - Relax in your coziest sweater or sweatshirt. Workout Wednesday - Wear your workout gear and commit to getting fit! Thoughtful Thursday - Wear bright cheerful colors to boost your mood. Fandom Friday - Whether it's a sports team, singer, anime, or tv series, show off your fandom on the day before break!

Friday, April 15th is an early release day, dismissal at 10:45AM.

The National Honor Society Induction Ceremony is Tuesday, March 29th at 6:00 p.m. in the Nipmuc auditorium.

All sophomores will take the ELA MCAS this Tuesday and Wednesday, March 22nd and 23rd. Sophomores, You Got This!